luxury and charm of a boutique riad hotel in the heart of the medina of Marrakech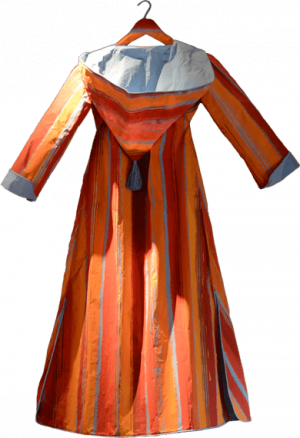 Dar Housnia is an elegant guesthouse located in the heart of the Marrakech medina. It consists of a riad and a douiria—a little private house—, which succeeded in preserving the genuine charm and authenticity of Marrakech housing.
Its sober and refined decoration creates an atmosphere of quiet luxury, mixing respect of the Arab-Andalusian architecture and contemporary comfort.
Dar Housnia
is the enchantment of
a riad with 4 junior suites,
an exclusive douiria with 2 rooms, including a private terrace and a lounge,
a terrace swimming pool, unique in Marrakech,
a traditional hammam and a massage room to enjoy body and well-being cares,
cosy and intimate salons with open hearths,
superb welcoming roof-terraces overlooking the medina.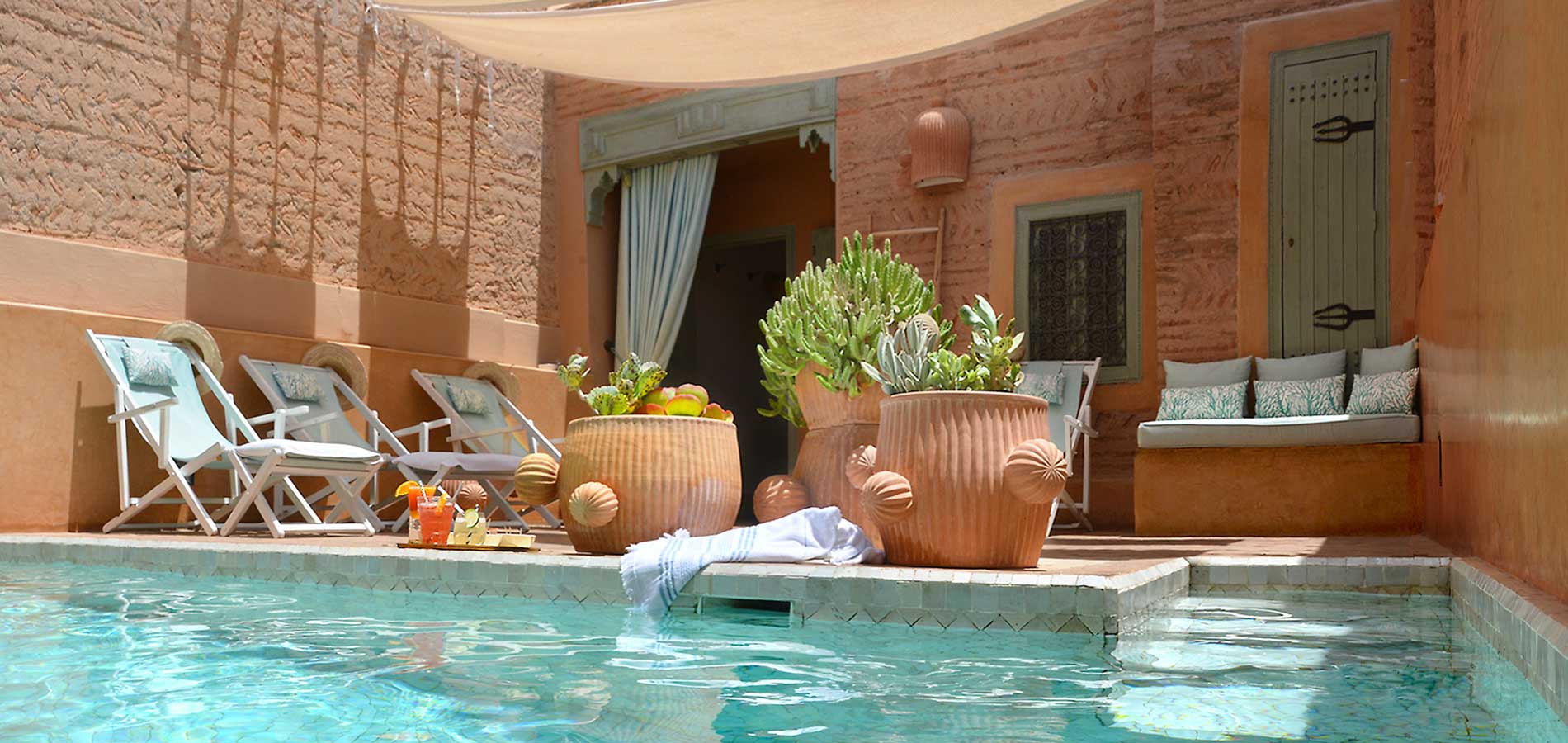 the charms of Dar Housnia
Dar Housnia is a haven of harmony and serenity in one of the most authentic and liveliest districts of the Marrakech medina.
Housnia, female name,
means quietness and serenity
Once the door crossed, succeed to the noises and agitation of streets and alleys, the calm and freshness of the thick walls, the refinement of the decorations unearthed in the souks or antique dealers, the comfort of rooms and divans, the intimacy of an open hearth and the welcome of restful terraces to read or chat with the snow-covered Altas for horizon.
It is, on the return of souks, the luxury of some breaststrokes in the clear water of a lovely terrace swimming pool, the relaxation of a hammam or a massage with perfumed oils, the sudden chirping of a small bird in palms.
It is also the pleasure of the table, the sumptuous breakfasts, lunch and dinner, all the delicious local specialities simmered by Rachida, our talented cook.
Dar Housnia is simply the discretion and gentleness of a thoughtful team, who will make you savour for a while, the charms of a Pasha's life.

Dar Housnia aims to be the creator of surprises, souvenirs and emotions
We were won over by the particular magic of these houses, blind on the outside but open on the inside, forming an oasis of intimacy and serenity.
We acquired the riad in 2001.
We entrusted to architect Christophe Siméon the transformation of the riad. Knowing his mastery and respect of the Arab-Andalusian architecture, we kept the spirit and authenticity of the houses of the medina while bringing contemporary comfort. Later, in 2008, we acquired two adjoining houses to link the riad to an enchanting douiria and a lovely terrace swimming pool, unique in Marrakech. On this occasion, equipment and decoration were rethought to make a real boutique hotel of our guesthouse.
By opening Dar Housnia as a guesthouse, we invite you, to your turn, to discover the enchantment of these surprising medina houses and to let you be seduced by the magic of Marrakech.